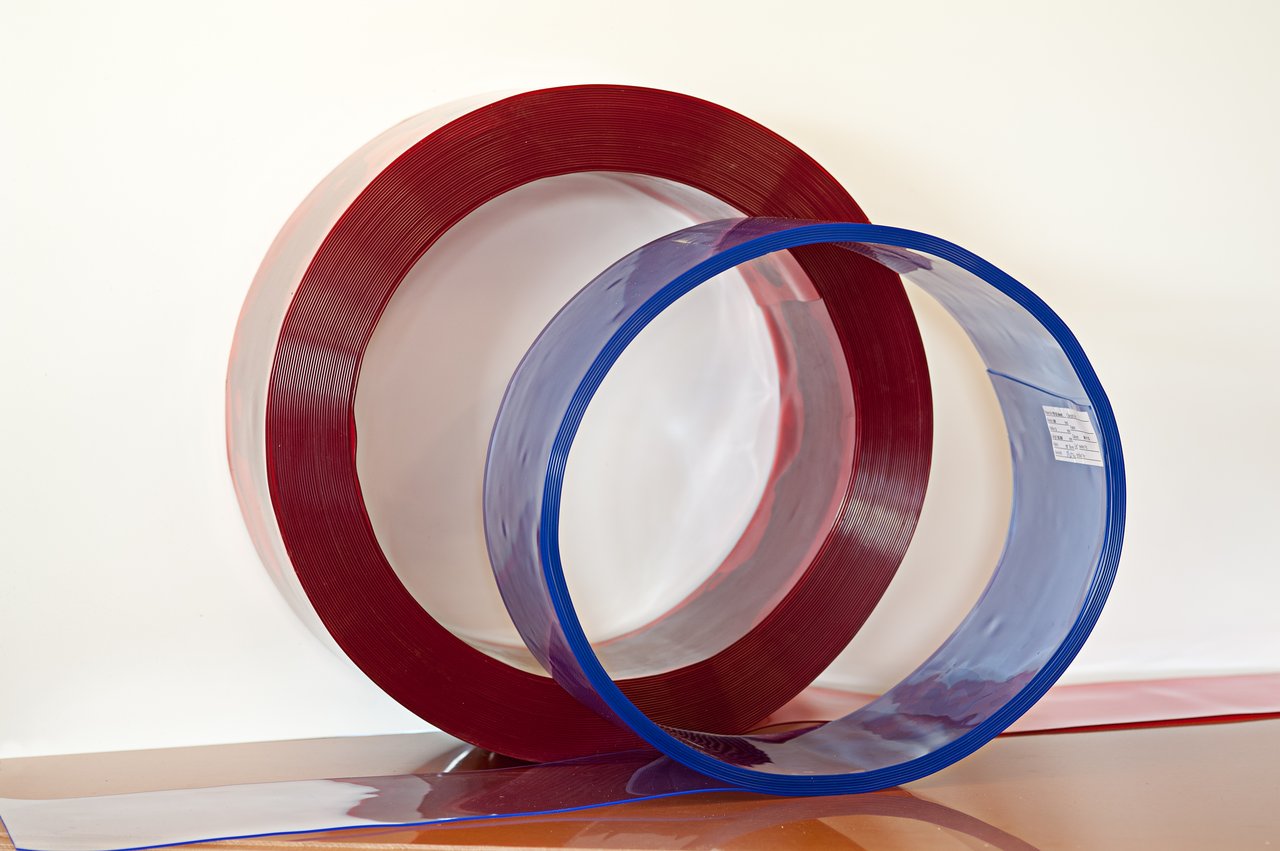 Brief Introduction
Common type PVC strip curtain have good transparency. It can stop the loss of cold air or warm air effectively and prevent the invasion of dust and ultraviolet. PVC strip curtain also reduces the dB value of noise, constrain noise from spreading and noise pollution. When used as partition screen, they create multifunctional compartments (operating field, offices and restrooms) without taking up any space, ensuring the most effective utilization of limited space and improving the comfort in the operation spaces and productivity.

Specification
2mm*200mm*50m
3mm*300mm*50m
4mm*400mm*50m

Colors
The common color is standard clear, blue, red, yellow, orange, dark green or custom.

Styles
Style can be flat for economic choice and ribbed for durability choice. Double ribbed door curtain is easier to separate after washing, it's the best choice for Kitchen, Bakeries, Food / Meat Processing Units and other places where need to wash PVC strip often.

Packages
Usually we pack the goods with plastic film, and then pack to the pallets to meet transport facility. We can also design carton and Non-fumigation boxes for special need in order to avoid damage through transport.

Applications
Electronics factory, packaging printing factory, precision manufacturing factory, textile factory, pharmaceutical factory, other clean places.